5 tags
"There are these two young fish swimming along and they happen to meet an older..."
– 8 years after he gave this guttingly beautiful commencement speak, a long but still ESSENTIAL read.  http://www.moreintelligentlife.com/story/david-foster-wallace-in-his-own-words
6 tags
James Rhodes: 'Find what you love and let it kill... →
Death by art. 
6 tags
7 tags
5 tags
4 tags
#AntisocialMEdia or how I learned to stop worrying... →
The Irony of re-posting a rant about social media to my blog is not lost on me… but this author has some incredibly salient points and describes a lot of my insta-griping with much greater eloquence.
2 tags
April showers
Lots of projects in the works! April is going to be insanely busy, gotta tuck that personal work in and around being on set. Yerba Mate and I are going to be fast friends. 
4 tags
6 tags
5 tags
5 tags
5 tags
4 tags
8 tags
"CATS" is going to be at SXSW (and so am I..) →
Unbelievably restless lately, I had a feeling I was going to be getting out of town one way or another, so I already packed a small bag with a couple of cameras when Romy called me and informed me we're going to sxsw, and bad decisions will be made.   "we'll probably have to rob a bank, or at least a person." If you're in Austin see CATS, a short film directed by...
4 tags
4 tags
How I made Lady Lazarus cry... →
Hint: I'm really mean. 
5 tags
Watch
New video clip for Lady Lazarus ladylazarus.net/ Directed/photographed by June Zandona Production Design: Lillian Kingery Make-up/hair: Carsen Labella Add'l Camera: Ariana Natale All girl crew, such a fun shoot. 
5 tags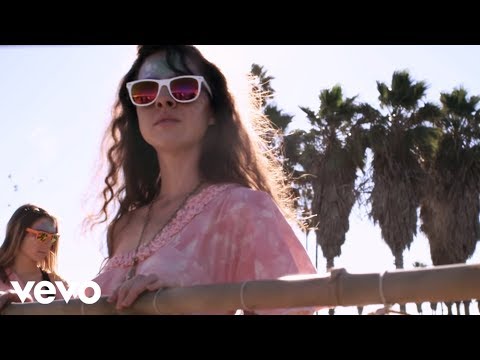 "So Good At Being In Trouble" Unknown Mortal... →
New music video I shot recently for Danny Perez came out this week! Directed by Danny Perez / Cinematography by June Zandona
"Lapsarian" Video premieres on NPR! →
New music video for the amazing Lady Lazarus track "Lapsarian"premiered on the NPR music blog. I am a huge NPR fan so I'm way excited. 
3 tags
words to fucking live by.
"Go out to where the real world is, go work as a bouncer in a sex club, a warden in a lunatic asylum or in a slaughterhouse. Walk on foot, learn languages, learn a craft or trade that has nothing to do with cinema. Filmmaking must have experience of life at its foundation. I know that so much of what is in my films is not just invention, it is very much life itself, my own life. You can tell when...
1 tag
1 tag
12.12.12
My trigger finger's broken. (to be more specific, lacerated flexor tendons in my left hand.)   Ergo I won't be taking any photos for a few weeks. I'm very lucky its not worse off but I'm restless and anxious to be on the mend. Things that are hard to do one handed: peel a banana, tie your shoes, clip your fingernails, fold papers to fit in envelopes, scoop ice cream, use...
5 tags
3 tags
birthday message from my mom
found this note again as I was cleaning out my desk: On a blank white card with a red painted line; "28 is a harmonic divisor number, a happy number, a triangular number, a hexagonal number and a centered nonagonal number. 28 is the 2nd perfect number. The first is 6, the 3rd is 496. So glad you were born! Love, Mom"
1 tag
Terra Incognita →
My good friend Christopher Payne (aka Whitman, aka amazing musician and illustrator) and I  started this thing, sort of on a lark, and our first t-shirt is for sale. Let us know what you think…
Interview about CAMERAS video clip up! →
Watch
New Music Video for CAMERAS cover of Kate Bush's "Running Up That Hill"  Starring Thomas Sebastian Galasso and Eryn Siobahn O' Sullivan Directed/Photographed/Edited by June Zandona
New CAMERAS single is a cover of Kate Bush's...
manimalvinyl: AVAILABLE ON ITUNES OCTOBER 24th
5 tags
6 tags
7 tags
Lavender Diamond "Everyone's Hearts Breaking Now" →
Really proud of this video I photographed. Working with director Maximilla Lukacs and Becky Stark of Lavender Diamond, and our intrepid producer Meghan Gallagher from Connect The Dots made me realize how many amazing women artists there are in LA.  Plus we got to blow stuff up. 
8 tags
7 tags
5 tags
5 tags
6 tags
6 tags